Renewable natural resource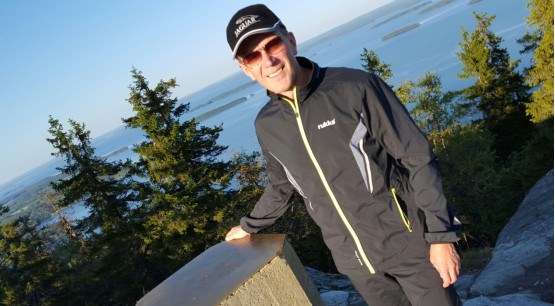 Dr. Pentti Hyttinen
is an entrepreneur and the CEO of PenTen Ltd.
Pentti has extensive expertise in the forest bioeconomy and natural resource sectors. He holds a Ph.D. in forest management and economics, and a Master's degree in natural resources management (USA). He has more than 30 years' experience of international management within these sectors.
Pentti has held leading positions such as Director General of Metsähallitus (The Finnish State Forest Enterprise), Region Mayor of North Karelia, forest expert at the European Commission, Director of the Forestry Centre of North Karelia, Director at Forest Academy for Decision Makers and as a Programme Coordinator at the European Forest Institute.
In addition to the experience gained in his previous positions, Pentti has a wide array of management skills gained through training programmes offered e.g. by Finnish Institute of Management, Sitra, Finnish Chambers of Commerce, HAUS Finnish Institute of Public Management and Innotiimi-ICG Group.
Pentti has held positions of trust in various executive boards, including Tekes, Invest in Finland, the Finnish Forest Centre, Solenovo Oy, Porokka Forest Oy, Association of European Border Regions, a number of foundations and numerous other Finnish and international organisations.
Pentti has passed the Approved Board Member exam (Hyväksytty Hallituksen Jäsen, HHJ in Finnish) and is a member of both the Directors' Institute of Finland (Hallitusammattilaiset ry in Finnish) and the Board Partners (Hallituspartnerit in Finnish).
Exercising and reading have always been Pentti's favorite hobbies. Many of the words of wisdom that he often quotes are from Finnish rock lyrics. He also enjoys carpentry and silvicultural work.
Where does the name PenTen come from?
In 1990's, when I lived in Texas some Rotary fellows tried to remember my name. Pentti Hyttinen turned then into "Penten ... or something like that ...". Thus, the company name is based on my own name. At the same time, PenTen stands for a pen and number ten, referring suitably to my skills in writing and mathematics, both of which – according to my school certificates – are my strong points.
Submit an offer request
Are you looking for coaching, networks or support in making decisions? Leave an offer request and let's move together to the next level.